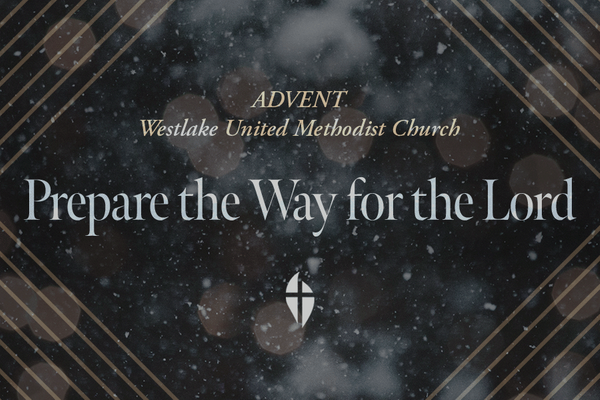 Advent & Christmas Events
Throughout Advent, we have so many amazing opportunities to prepare our hearts as we connect with God and one another.
Sunday, December 4:
Children First worship service at 9:00am. A fun and interactive worship service where kids help take the lead.
Wonderfest community event from 1:00-4:00pm in the Westlake High School football stadium parking lot. A fun and festive way to represent the church, connect with local business and mingle with folks from the community
Saturday, December 10: Cookies & Pictures with Santa from 9:00-10:30am at Hat Creek Burger Co. at 360 & Bee Cave Rd.
Sunday, December 11: Youth Christmas Party from 5:00-7:30pm featuring a Silent Disco at the church. Plus, there's a raffle to win a 3-day pass to ACL in 2023 and AirPods.
Thursday, December 15: Christmas & The Blues at 7:00pm: A night of storytelling and music that captures the not so jolly moments of the holiday season and guides us to reflect upon them in helpful ways.
Sunday, December 18: Enjoy the story and music of Christmas in our Lessons and Carols worship services at 9:00 & 11:15am, which feature of blend of contemporary and traditional musical elements.
Saturday, December 24: Christmas Eve Candlelight Services
3:00pm Family Service with Nativity Retelling
5:00pm Contemporary Service
7:00pm Traditional Service
Sunday, December 25: Christmas carol sing-a-long in one service at 10:00am (you can even wear Christmas jammies if you want).
Sunday, January 1: Reflect on the past year and imagine what God might have in store in the new year in one service at 10:00am.