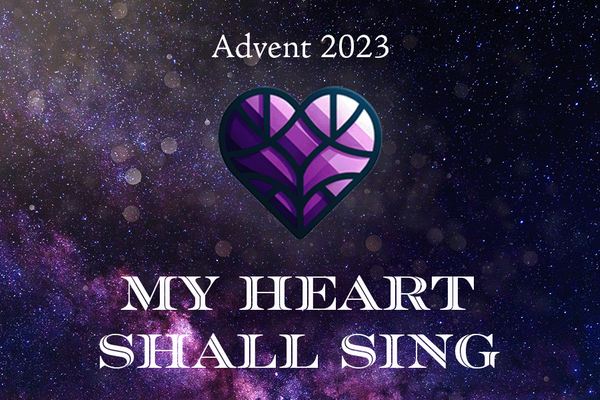 Advent Worship Series
The world is always ending somewhere. It's always beginning somewhere, too…perhaps right in the same place. This is a truth that thumps like a heartbeat beneath the rhythms of the season leading to Christmas. Join us, in the tradition of the early church, for a 6-week long Advent. The spiritual gifts of Advent are waiting, mindfulness, repentance, and reorientation as we anticipate the coming again of Christ.
Many of this series' Bible readings are called "apocalyptic," which often evokes imagery of a cataclysmic Second Coming. "Apocalypse" merely means "revelation." Much of apocalyptic literature isn't at all concerned with forecasting a final judgment. Rather, it's obsessed with telling us the truth about what happens when God reveals Godself: the world as we know it ends. And because God has drawn near, and Divinity is unveiled, our distance from God ends too.
What do we do in the face of such revelation, the kind that ends old worlds and begins new ones? Scripture offers one particular answer again and again: we shall sing. In this series, we look to global Christian songs and hymns to explore the revelations of our scripture. Each hymn or song offers an Advent proclamation for how we might prepare the way of the Lord. This is a songbook of a people of faith, a people who believe that the world is turning steadily toward justice.
So, during this season, as the texts draw us deeper into revelation, deeper into endings, deeper into the new beginnings ushered in by Christ's advent…because the world is always ending somewhere—and beginning somewhere, too…We Shall Sing!
Heed the call of an age-old tradition that celebrates a prolonged season of hope, anticipation, and preparation for Christ's grand return. We commence on **November 12th** and journey together for 6 enriching weeks, culminating on **December 17th**. And what's more? This year, Christmas Eve falls on a Sunday, adding even more magic to our celebration on **December 24th**.
Mark your calendars, bring your family, and let's make melodies of faith and love together at Westlake United Methodist Church.