All Things Christmas
Christmas time is upon us and we couldn't be more excited! Check back here for all things Advent & Christas at Westlake UMC.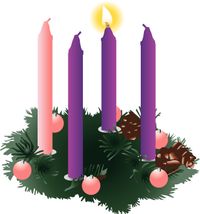 Advent Workshop
This year's Intergenerational Advent Workshop will be on December 1. Starting at 10:10a in the gym, we will kick off Advent's theme with a delightful conversation. People of all ages and stages of faith are encouraged to join us as our conversation will not be complete without you present!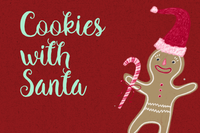 Cookies with Santa!
Saturday, December 7 | 9:00-10:30am
Hat Creek (Westlake location)
We care about bringing people together to have fun and experience joy here at Westlake UMC. That's why we're excited to let you know about our Cookies with Santa event on Saturday, December 7 from 9:00-10:30am at Hat Creek Burger Company right here in Westlake. Get a professional photo taken with Santa, decorate a cookie, write a letter to Santa and enjoy the playground. This is a great event to invite some friends. We can't wait to see you there.