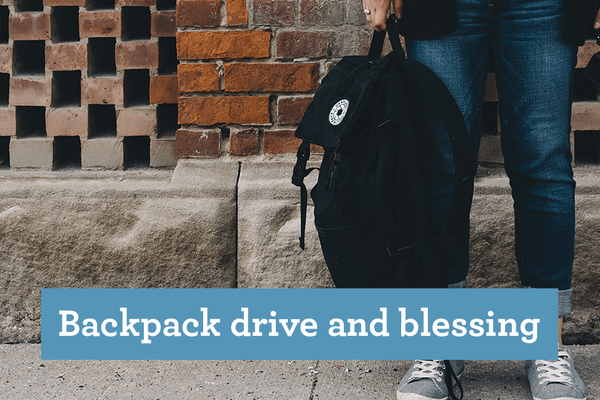 Backpack Drive
This August, WUMC will be putting together at least 50 backpacks for The Refugee Services of Texas. These backpacks will go to students who are from refugee families who have applied and have been approved for refugee status in the U.S. These families are working and learning to navigate their new lives in the Austin communities as well as beginning their path toward citizenship. By supporting them with school supplies we also assist Austin Public Schools who are providing education for these children.
From now until August 18th, we are collecting donations and supplies in order to provide at least 50 backpacks. There are multiple ways in which you can participate:
Donate actual supplies - the list is below. (Tax Free shopping is August 9-11th)
Sponsor a backpack filled with supplies for one student ($40)
Join in packing the backpacks on Sunday August 18th between the 9:00a and 11:15a worship services.
Help deliver the Backpacks to the Refugee Services of Texas on Monday, August 19th.
If you have questions, please contact Megan Getman mgetman@westlake-umc.org
Backpack
Spiral Notebooks
Folder with Fasteners
Loose-leaf paper (100 sheets)
Pencils (10 pack)
Crayons (24 ct.)
Colored pencils (24 ct.)
Pencil bag/box
Glue Stick (5)
Scissors
2" Binder
Kleenex
Hand Sanitizer
Ziploc bags (quart and gallon size)
Headphones