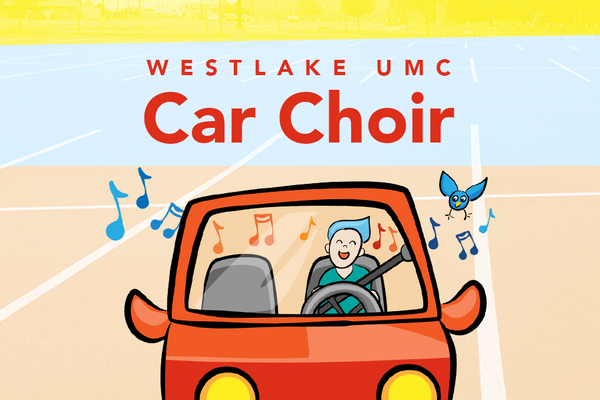 Car Choir!
Wednesdays @ 7PM Beginning January 27
Sing along with other choir members from inside the safety of your own car in the WUMC Parking Lot. All Adult and Youth singers welcome!
BYO Headphones, everything else provided.
As we continue to navigate the challenges of this extraordinary time, we have a wonderful and exciting announcement: WUMC, in partnership with illumine choirs (www.illuminechoirs.org) have an opportunity for our singers to be together safely to make music!
Chorus Pro Musica in Boston put together technology to enable singers to sing from their own cars and through a sound board and magic tricks, hear the other singers through a radio frequency, in real time (https://youtu.be/Tl4OoOxrgUg)! The Boston folks were generous to share their creative strategy and we are poised to recreate their efforts due to our gifted tech team and the amazing support of our Pastors Tracey and Curt.
Note that each rehearsal will be entirely distanced, with everyone singing from inside their own cars, spaced in our church parking lot. All microphones will be thoroughly sanitized before each use, and each singer will also be given an alcohol packet when they are handed their microphone. Safety protocols will be strictly observed.
We will be launching CAR CHOIR rehearsals beginning Wednesday, January 27 from 7-8 PM for our Chancel Choir members as well as Youth Choir singers. There are a few microphones remaining for this incredible adventure, so please contact Nina Revering, Music and Worship Ministries Director, if you are interested in participating. We are conceiving of ways to offer this to our Children's Choir singers, so stay tuned.
There is a high probability that each rehearsal will end with all the car horns singing along!!