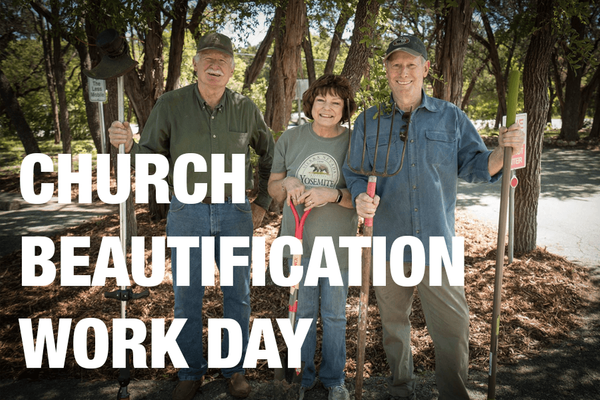 Church Beautification Work Day
April 13, 2019 9am - April 13, 2019 12pm
Everyone is invited to come and be a part of our church community as we prepare our campus for the spring and summer months. there are jobs for everyone--perfect for families. We will start at 9:00 a.m. in the main parking lot. Please wear sunscreen and bring gloves, a hat and any tools you have for beautification. Especially, we need wheel barrows, rakes, blowers, clippers, weed eaters, pitchforks, and brooms. We will have stations for water, tea, and lemonade available and lunch provided for all. There will be sign up sheets in the narthex and at Coffee Time so that we will have enough food for everyone.
We Need you! Come, work, play, help, and visit with other members as we celebrate our beautiful world as we prepare for Easter.
Any questions, please contact Lib Sullivan patsul306@aol.com or 512-626-2414.
We look forward to seeing everyone on April 13!