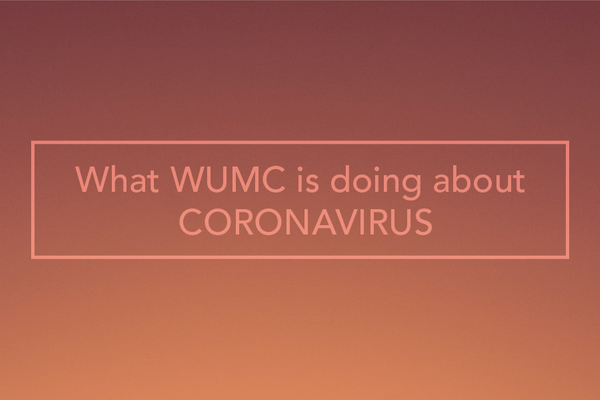 Covid 19 Information
As Travis County moves into Stage 5, all worshipers are required to wear a mask.
We are following CDC and Local Health Guidelines, specifically, the "Dining/Shopping" guidelines on Austin-Travis County's Stages of Risk-Based Guidelines. https://www.austintexas.gov/page/covid-19-risk-based-guidelines.
All adult volunteers and children who participate in our Children's Ministries are wearing masks. We are allowing for and encouraging physical distancing in worship and serve individually packaged Communion Elements when we celebrate Holy Communion. We regularly sanitize our facilities, provide hand-sanitizer and encourage its use. Church Leadership will continue to evaluate as conditions develop.
We currently have in-person and online worship services at 9:00 & 11:15am. It is super-easy to participate. Just click here. At 9:00 & 11:15am on each Sunday the livestream will begin. If you miss it, you can still click this link and, once the landing page loads, click on the archived service in the right-hand column to watch anytime. There will be two buttons on the top left-hand side of the screen. The top one will say, "Register Your Attendance" and the second will say, "Give Now" so that you can easily tell us who all is worshiping with us and submit your offering online.
View our online ministries directory for all online class and small group information.

We look forward to the time when our WUMC Family can meet in person again! As you know, church leaders are planning our reopening strategy. In order to navigate the path ahead, it was clear that the congregation be given the opportunity to provide input. 166 responses were received from 1,053 contacted for the congregation-wide survey, and we are thankful for the feedback. We are sharing the results of this congregation-wide survey executed May 15-19 regarding the impact, concerns, and plans for WUMC to re-open as the COVID-19 crisis continues. You can view to the Survey Results below.
More COVID-19 Resources
We care about your health and well-being, especially in the midst of this pandemic. We want you to know that you are not alone.
Do you need help or support?
Talk to Someone
If you need to talk to someone, we are available for appointments via video or phone. Please contact the church office at 512-327-1335 or email Curt Davis.
Food for you and/or your family
Locate a food bank/pantry near you at Central Texas Food Bank.
Grocery Delivery
If you are a senior (60+) or are immunocompromised and need assistance with grocery delivery, contact Helping Hands Delivery or HEB Grocery Delivery for Seniors (Senior Support phone line: 1-833-397-0080.)
Mental Health Resources
National Alliance on Mental Health (NAMI) is providing online mental health resources, classes, and support groups for adults living with mental health conditions, their caregivers and family members. Check out their support and education opportunities on the NAMI website.
Psych Hub has pulled together resources for navigating and accessing mental health services in the time of the COVID-19 pandemic.
Addiction Resources
Austin Recovery offers intensive outpatient, supportive outpatient, and individual counseling. Financial options are available. Contact 512-697-8600; info@austinrecovery.org
Addiction/Substance Abuse: 1-800-662-HELP
Alcoholics Anonymous: www.aa.org
Co-Dependents Anonymous: www.coda.org
Gamblers Anonymous: 1-800-GAMBLER/1-626-960-3500
Narcotics Anonymous: www.na.org
Overeaters Anonymous: www.oa.org
Sexual Addiction Anonymous: www.sa.org
Domestic Abuse Resources
SAFE Austin exists to stop abuse for everyone by serving the survivors of child abuse, sexual assault, trafficking, and domestic violence. Contact www.safeaustin.org; 24-hr SAFEline--512.267.SAFE (7233); Text: 737.888.7233
National Domestic Violence Hotline: www.thehotline.org/help/, 1-800-799-7233; 1-800-787-3224 (TTY)
How Can You Help?
We continue to support local non-profits providing charity and justice-oriented services. Most recently, we have provided financial support to Casa Marianella and the Central Texas Food Bank, because these particular organizations need extra assistance and support right now. Check out our Service page on the website and see how you might be able to serve and give back even in this time of uncertainty.