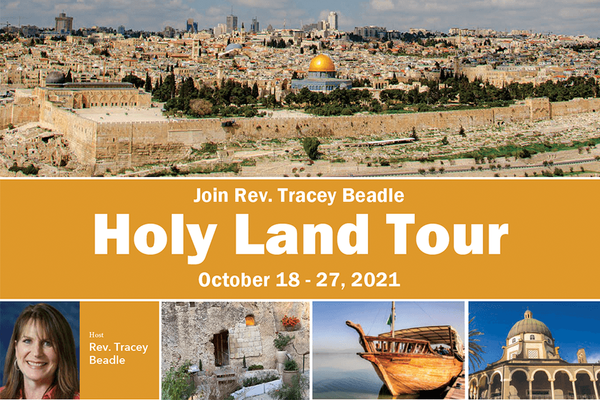 Holy Land 2021 (Do-over!)
October 18-27
I love the Bible. Its stories told by and about and for a people of faith, its history, its context...all capture my imagination and continually transform my heart. If reading and studying those stories can have such an impact on me, I wonder (especially as we walk through Holy Week toward Easter) what it would be like to get to actually stroll through them. What would it be like to experience the biblical stories in their original setting? I imagine the stories coming alive in me as I see the landscape, breathe the air, touch the stones, dig my toes into the sand, immerse myself in the waters of the Jordan, taste the bread and wine. Experiencing the Holy Land is a decades-long dream of mine. Immersed in the original context of so many of the stories that shape who I know God to be is sure to grow my faith. This is why I am so excited about visiting the Holy Land this coming October.
Like much of life last year, the trip we'd planned to the Holy Land was cancelled. Now that vaccinations are being distributed and hope is growing that we may soon return to something closely resembling normal…the trip is back on! We've rescheduled the trip for this Fall. We will depart on October 18th for a 10-day trip to the Holy Land. I'd love for you to join me!
You can find more information, including the itinerary and cost in the PDF file below. If you have questions or are interested in signing up contact me at tbeadle@westlake-umc.org.