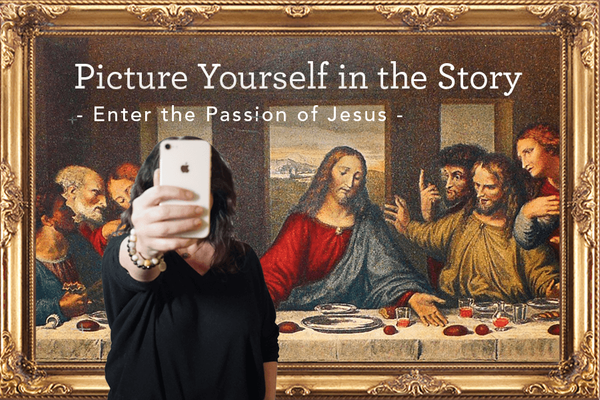 Lent - Picture Yourself in the Story
Enter the Passion of Jesus
Watch services live on Sundays at 11:15 AM HERE
Each year, during Lent our focus on Jesus' life and ministry and, ultimately, his journey to the cross intensifies during Holy Week. Unfortunately, many are not able to participate in Holy Week services which occur on days and at times other than Sunday morning, so they do not get to fully experience the dramatic story of the Passion of Jesus. It's important to dwell on the stories of Jesus' last week leading up to the cross to fully grasp how stunning is the salvation we celebrate on Easter morning. So, this year, during the 40 days leading up to Christ's resurrection, we will sink deeply into the Passion of Jesus.
Our 6-week Lenten worship series, "Picture Yourself in the Story: Enter the Passion of Jesus" will begin Sunday, March 1st. Each week we will freeze-frame a story of the Passion of Jesus, zooming in to examine it more closely in its original context. As we pan out, we will explore how these stories frame our lives today and might focus our faith toward more fully realizing the image God has for resurrected life and a redeemed world.
Don't miss any of the journey. We begin our spiritual work on Ash Wednesday, February 26th, at 7:00pm with a worship service that will prepare our hearts and minds to enter fully into this walk with Jesus together.