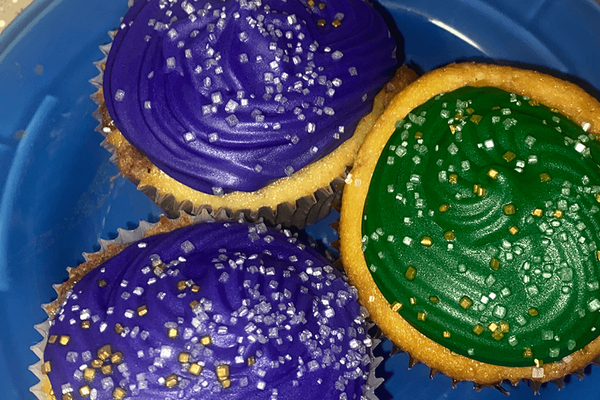 Mardi Gras Zoom Bake along!
February 19, 2021 4:30pm
POSTPONED: Mardi Gras Zoom bake along now on Tuesday, Feb 23 at 4:30pm
Our Children's Ministries Director, Megan Getman, is going to prepare for Lent (the time of reflection, humility and growth leading up to Easter) by baking King Cupcakes! It's traditional to make King Cake for Mardi Gras, but King Cake has yeast and therefore takes hours. Megan's found a cupcake recipe that's inspired by King Cake. You can sign up below to make sure you get all the ingredient information you need beforehand. Let's bake together!