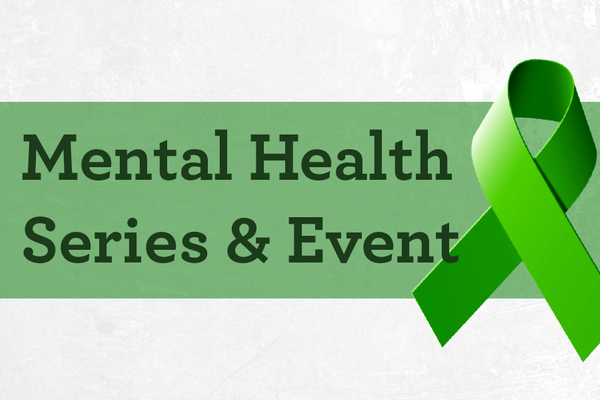 Mental Heath Sermon Series & Event
It's time to talk about mental health! Research shows that 1 in 5 teens experience a mental health issue, with depression and anxiety being the most common diagnosis. Left untreated, these conditions can worsen and impact all aspects of a teen's life. More than 40% of teens are not receiving the care and treatment they need – often because they are too embarrassed to talk about mental health or don't know how to ask for help.
We invite you participate with us in a special 2-week series focusing on mental health on Sundays, May 19 & 26. We aim to normalize the conversation around mental health and addiction, to eliminate related shame and embarrassment, and empower those who suffer to unapologetically acknowledge their illness and seek/claim the help they need. We must start by naming the demons that plague us…calling them out…rather than demonizing those who suffer from mental illness or addiction. On Saturday,
On June 1 join us for a 1 hour presentation called "Lets Talk" that equips parents and caregivers with simple tools for proactively addressing this important health issue with the goal of encouraging positive conversations that help teens feel more comfortable seeking help for themselves or their friends.