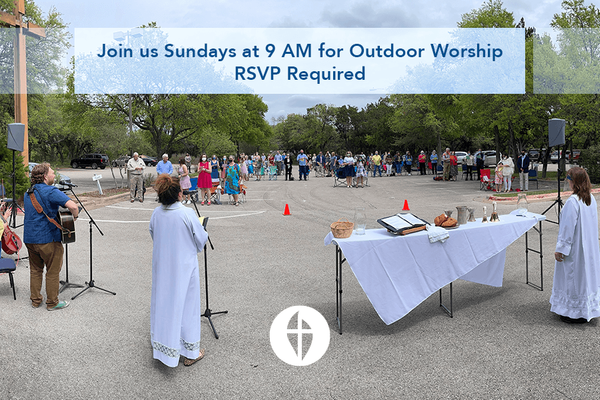 Outdoor Worship Services
Sundays at 9:00 AM, RSVP REQUIRED
We are excited to offer the opportunity to gather in person, outside in the parking lot, for an abbreviated worship service including a Celebration of Holy Communion. We will gather in the parking lot where, after parking, ushers will direct families to socially distanced 6-foot diameter spots marked on the pavement. Each spot can comfortably accommodate 4 adults or 2 adults and 2-4 children.
Please reserve one "ticket" for each of the 6 foot spots that you require (not for each person in your party).
We ask those who are more mobile to please park in the Building M parking lot. Masks and safe social distance are required and we ask that you bring your own chairs. We will provide individually packaged Communion elements. The service will last approximately 30 minutes.