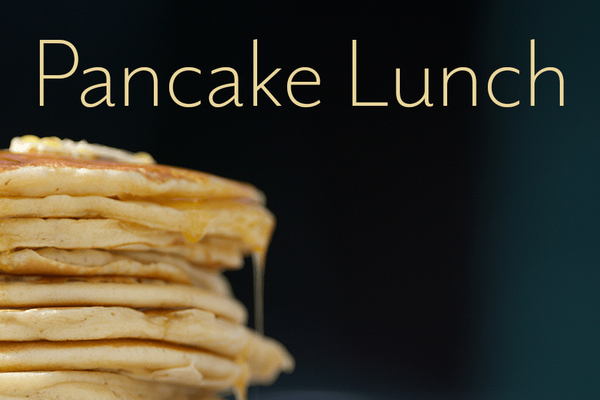 Pancake Luncheon
February 23, 2020
With Gratitude…and Pancakes!
It was once custom for Christians to use up eggs, butter, and other rich foods by feasting before the Lenten season of fasting. And that's the short story of how today, pancakes are associated with Mardi Gras/Fat Tuesday, soon followed by Ash Wednesday and Lent!
All the best feasts include a chance to give thanks, so this year's Annual Pancake Luncheon celebrates not only the start of Lent, but also the generosity of our church family in pledging and giving to our annual stewardship pledge drive. Jointly hosted by the Fellowship and Stewardship Committees, this will be a feast full of fun and friends that you don't want to miss! Please plan to join in the festivities on Sunday, February 23rd at 12:15 pm!