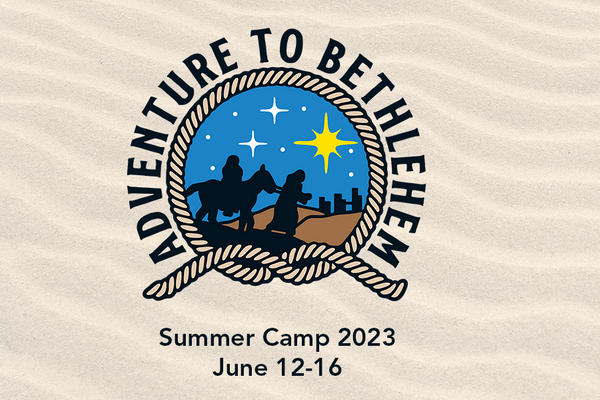 Summer Camp Sign Up
Sign up using the form below to save a spot for your children, grandchildren, neighbors and friends at WUMC Summer Camp 2023! Summer Camp, "Adventure to Bethlehem", will be held from 9:00 - noon each day, June 12-16, at the church. Children must be at least 4 years of age as of August 1, 2023, and no older than having completed 4th grade in the 2022-2023 school year to participate. Cost is $40 for the first child and $20 for each additional sibling. Scholarships are available. Contact Caitlin with any questions.
You can pay be check at the church office or you can pay online here. Please include the name(s) of your children in the memo box.
Help Us With Supplies for Summer Camp
We need your help with supplies for Summer Camp as we Adventure to Bethlehem! Please click here to see what supplies we need for this years Summer Camp and sign up for something that you can bring! We would like all supplies by May 14th! Please bring the supplies to Caitlin Dowell's office (right next to Rev. Tracey's office) or email cdowell@westlake-umc.org for more info and other possible drop off locations.
Thank you for your support of our children's ministry at Westlake UMC!