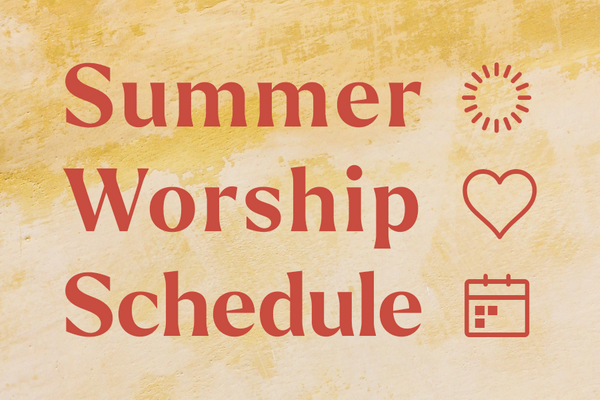 Summer Worship Schedule
June 11, 2023 - August 13, 2023
8:30 am - Nursery Opens
8:45 am - Donuts and Coffee!
9:00 am - Surprising Summer Sundays hosted by the Open Hearts class in Wyatt Hall
10:00 am - Blended Worship Service
11:00 am - Fellowship and Preston Wyatt Sunday School classes
Beginning on Sunday, June 11th we will worship in one unified worship service at 10:00am. Most Sundays, worship will include a blend of both traditional and contemporary music. Both the Fellowship and Preston Wyatt Sunday school classes have chosen to meet after worship at 11:00am in their usual meeting places.
Open Hearts Sunday school class has decided to meet before worship at 9:00am and host our Surprising Summer Sundays series. We will kick off the season on June 11th, with an Annual Conference Recap. The schedule for the remaining Sundays will be published in next week's email. We are excited about the diverse topics and engaging speakers, so stay tuned!
Also, each Sunday, following worship, families with children and youth will be invited to hangouts at a variety of locations for lunch where kids can play and adults can fellowship. On June 11th, we will meet at Hat Creek Burger. We're looking forward to building community and having fun!