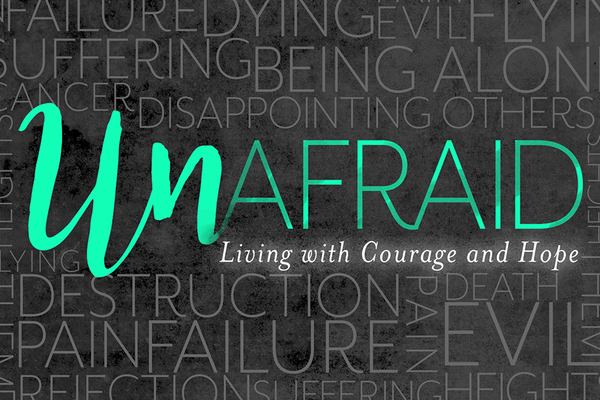 Unafraid - Winter Worship Series
Begining January 13. What are you afraid of? How has that fear diminished your life? What if you looked back on 2019 as the year you overcame that fear? Join us for the six-week Sunday worship series and watch how God transforms your life as you are armed with the tools you need to live Unafraid.
"Unafraid" Book Study & Discussion Group
Would you like to have the opportunity to explore further and discuss the content of our new Sunday worship series with people who are on a spiritual journey just like you? We have two different opportunities available for you to participate that will will run concurrently with our "Unafraid" Sunday worship series beginning January 13. On Sunday mornings, Pastor Tracey will lead the group meeting in the Library (right next to the Worship Center) from 10:10-11:05am during our Sunday Group/Class Hour. If you have questions about the Sunday morning group, please contact Pastor Tracey at tbeadle@westlake-umc.org. Our Heart to Heart Bible Study Group will also be going through this material at their normal time – Thursday afternoons at 1:30pm. If you have questions about the Thursday afternoon group, please contact Leslye Wakefield at leslye.wakefield@gmail.com.
This series and study is based on a book by a United Methodist pastor and author named Adam Hamilton. We invite you to buy a copy of the book here and read along from week-to-week, because it has the potential to enhance the discussion in each group. But if you are unable to read on any given week please don't let that stop you from participating. We would love to have you be a part of a group whether or not you read. We look forward to seeing you in Sunday worship during this six–week series and maybe even in an accompanying small group.
Catch up on all the sermons in our Unafraid series by listening below. Love Podcasts? Click here to subscribe and automatically receive the sermon in your feed each week.