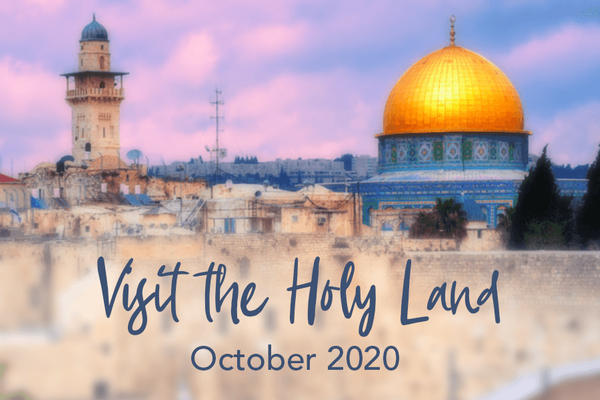 Visit the Holy Land in 2020
December 1, 2019 12:30pm
10-Day Holy Land Tour - Departs October 13, 2020!
We know all of the stories of Jesus; stories that have touched our hearts and changed our lives. Can you imagine stepping into those stories, walking where Jesus walked? Can you imagine seeing and hearing, touching, smelling and tasting what Jesus did? Join me(Pastor Tracey) for the trip of a lifetime. Tour the Holy Land in 10 days and experience the stories of Jesus in a whole new light!
Click here for all the details!
If you have additional questions please contact Pastor Tracey