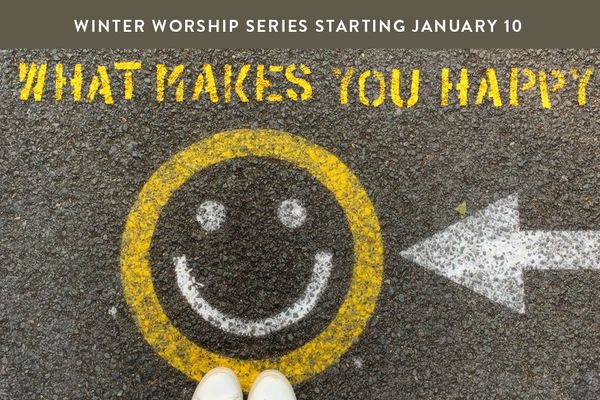 What Makes You Happy Winter Worship Series
Everyone wants happiness. The surface-level variety can be easy to find but hard to keep. Rather than looking for the latest and greatest self-help trend or fad; we look back to something much older and much wiser. There's something so poignant in the ancient teachings of Jesus that points us to happiness. And these teachings might surprise us. We invite you to join us for this 6-week series at 9:00am or 11:15am from Sunday, January 10 - Sunday, February, 14 as we explore "What Makes You Happy."
Click here to join us for worship online on Sundays at 9:00 AM and 11:15 AM.