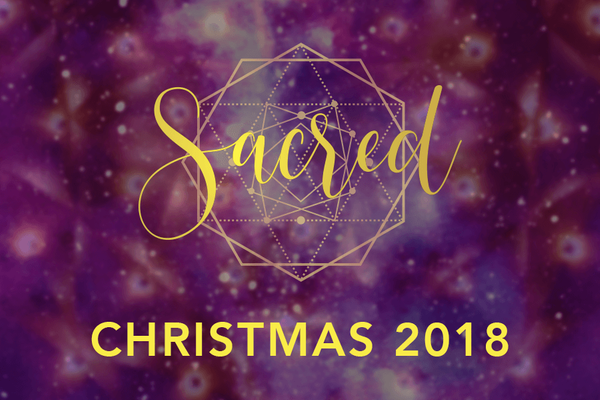 WUMC Christmas Events
During the Christmas season, the lines between the sacred and the secular feel quite blurred. "Sacred" indicates things that are "holy" and "set apart". We set aside time to anticipate the holy, we open our hearts to those who may need extra love and kindness and invite God's wisdom to guide us.
This year, we invite you to join us in a spiritual journey. We invite you to experience the Advent and Christmas season, and take a look through the kaleidoscope of the sacred.
Christmas Music
What makes music sacred? Is it the place? The language? The style? The tempo? Music is sacred when it helps us connect to our God and to one another. As humans we look to music to help us express something so deep and so mysterious that words alone cannot describe it. We also look to music to unite many people into one voice. So sacred music is connectional but it's also contextual. You might enjoy a sacred moment listening to the Beatles, singing at a nursing home just as much as experiencing music in church.
This Advent as we explore SACRED, we will share in many opportunities to share the sacredness of music at WUMC. Let's join our hearts and minds to our Creator and to one another as we prepare to welcome the holy child into our lives.
Come Christmas Caroling! Sing and jingle bells with WUMC choirs on Saturday, December 15, 10am-12pm. We are meeting in the church parking lot at 9:30am to get assignments and carpool to caroling destinations. Wear your best holiday sweater!
Lessons and Carols - December 16, 9:00 AM & 11:15 AM in the Worship Center. The joy of the season will be celebrated in our annual Lessons and Carols service. Bible readings are interspersed with congregational songs and anthems. At the 11:15am service we will have a jazz ensemble and all of the carols will be in a jazz idiom. Come join the sacred joy of this day!
Blue Christmas
12/20, 7:00 PM - We understand that this time of year is not always joyful for everyone. Our Blue Christmas service offers space for those grieving any sort of loss. Learn more here.
Christmas Eve Services
We'll have our beloved Christmas Eve services on December 24th. This year's interactive nativity story will be told during the 4:00 PM and 5:30 PM worship services. Bring your kids a few minutes early to pick out a costume in the music room. We are looking forward to experiencing this story with you through story, scripture and song. We even have a new stage set!
The 7:30PM worship service will be a traditional candlelight service.
Christmas Worship Series Media