On Dec. 8, 2013, Westlake UMC adopted 5 prescriptions offered by the Healthy Church Initiative. For more details about those prescriptions, see the links to the below. As a congregation, we are actively seeking God's will for us, especially how we can reach out to others with the good news of Jesus Christ.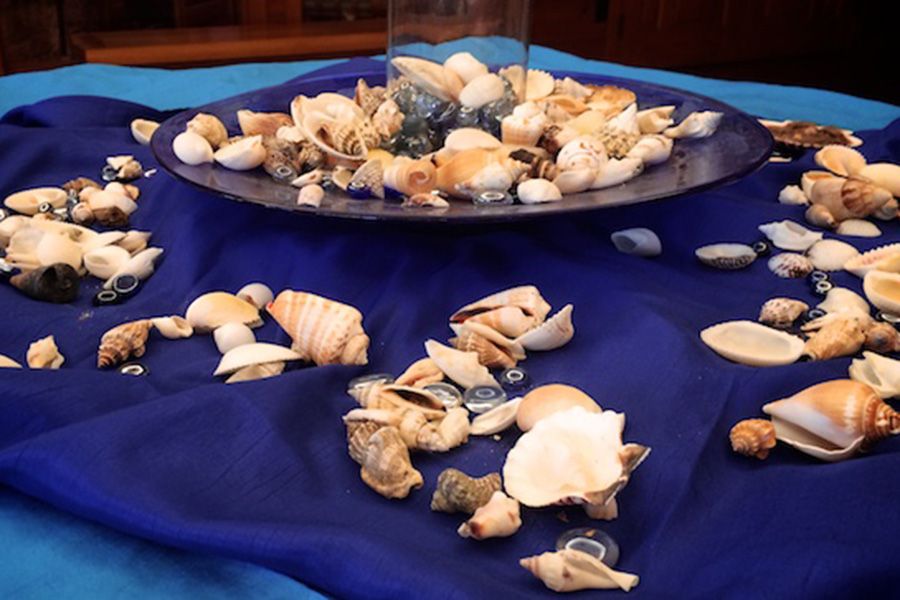 Step 1
The First Step in fulfilling the prescriptions is to engage in prayer. We had a day of prayer on January 14, 2014, at which time we offered up old hurts to Christ's healing so that we could begin a season of renewal. We remembered our baptism. We realized that we all are one as Christ's baptized community.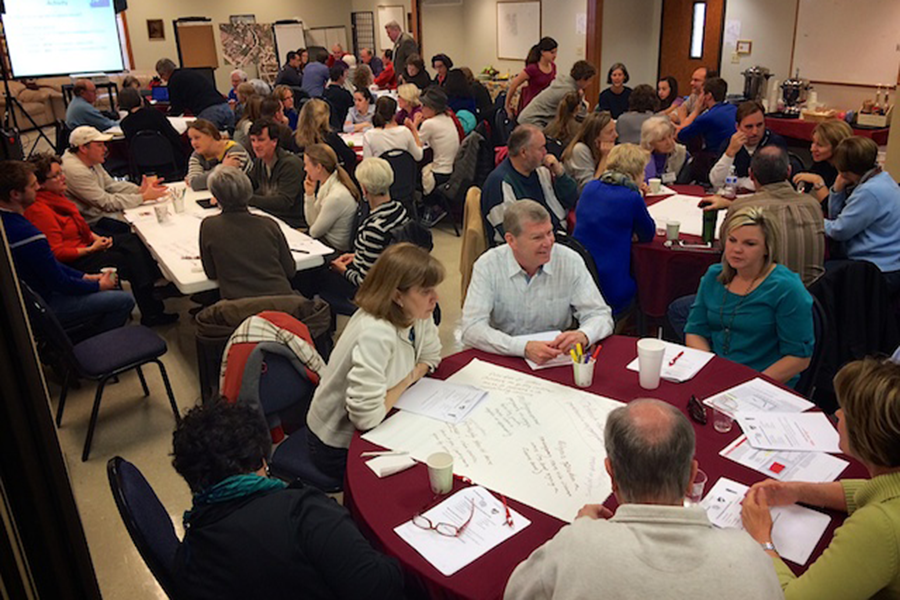 Step 2
The Second Step in the Healthy Church Initiative was a Day of Visioning, which was held on January 25, with and energetic group of 80 people in attendance. Lead by Coach, Rev. Ralph Mann, we discussed the vision to which God is calling us as a church.
Step 3
The Third Step was to cast a new vision statement. On Sunday, March 2, 2014, our church council met to help me refine the words that would call this congregation to fulfill God's claim upon us. After some discussion, prayer, and quiet reflection, we came to consensus around "Following Christ, Transforming Lives."
We understand that we do not follow some generic deity or humanistic philosophy. We have a particular revelation of who God is in Jesus Christ. One of the most common appeals that Jesus makes in the Gospels is "Follow me." It is an active posture, not a passive one. We follow Christ, who invites us into community with Him and others.
"Transforming Lives" means that we will be changed by our relationship with Christ. It also means that we are called to be about the holy work of bringing other people into a relationship with Christ that changes them. Transformation involves an inner and an outer component. We do inner transformation in worship, prayer, study, and accountability as well as outer transformation in stewardship, witnessing, and serving.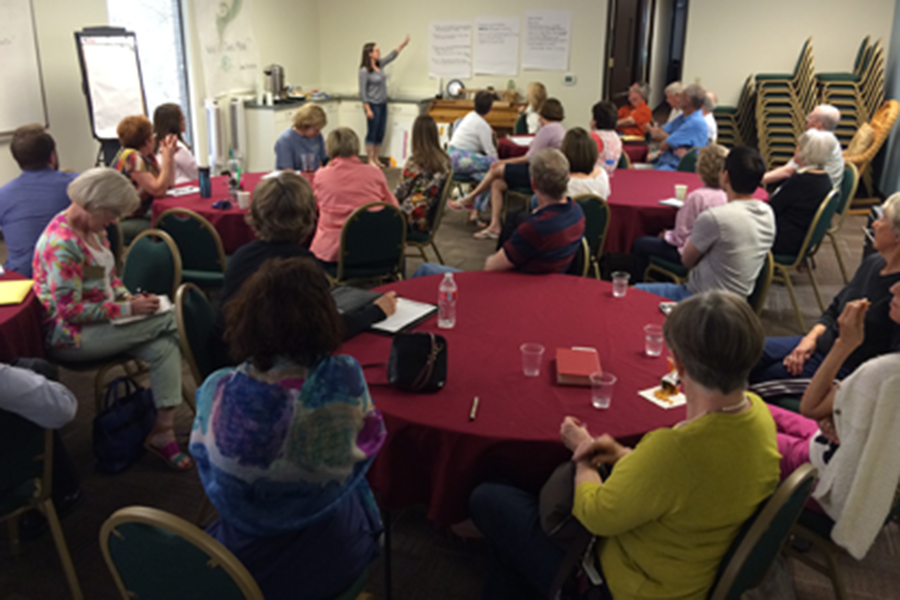 Step 4
The 4th Step was a strategic planning retreat on May 3 with our coach, the Rev. Dr. Ralph Mann, with 32 persons in attendance. We addressed the following questions:
What are we doing well now?
What are we doing now that we would like to do better?
What would we like to be doing that we are not currently doing?
Step 5
The Fifth Step was a day long staff retreat on May 13,2014, so we could align our job descriptions with our vision statement.
Step 6
A Mission and Ministry task force performed an audit of 80+ ministries to see how well they aligned with our vision statement. Simply by conducting the audit, some groups and programs revealed that they needed to cease. Many others were challenged to think about themselves in a new way. The task force made its report to the Church Council on Nov. 3, 2014.
Step 7
We had a 6 week emphasis on welcoming others running from Sept. 7 through Oct. 12. Short term classes and sermons in worship equipped the members to become more comfortable in speaking about their faith. Our emphasis was called ReThink Church Plus One. We wanted to invite a friend, a relative, an associate, or a neighbor, that is our Plus One, to join us in an on-going service project. We fielded some 18 projects the week of Oct. 19 from playing kickball with an elementary school to Storybook Project to Mobile Loaves and Fishes to learning CPR and First Aid to hosting senior adults to learning about Central American refugees. We had at least 60 first time guests join us that day.
Next Steps
We are entering our second year of the Healthy Church Initiative as a different congregation than we were a year ago. I see the Spirit of Christ breaking in as the Practical Faith Sunday School class is helping parents of young children grow in their faith. Also I see the Mom to Mom program connecting mentoring mom with young mothers. Furthermore, Children First worship is attracting families with young children. Youth going on mission trips and engaging in Bible study and adults joining covenant discipleship groups are other signs of our growing health as a congregation.
Pastor Lynn
January, 2015