Journeys
Building M Room 130
Journeys is a Sunday morning fellowship group that studies and advocates for social justice issues, in keeping with Christian values in the context of our own lives. This is done through outreach efforts, educational events, and personal ministry.

The group is made up of single and married adults who share a passion for social justice ministries. We study issues in depth, such as foundational beliefs of other world religions, interfaith relations, same-sex marriage and ministry, ecological concerns, and immigration/border ministries. We use prepared series from established sources, supported by books, DVDs, and informed class leaders. Usually studies run 3 to 6 weeks. On August 26 and September 2, we plan to hear from members of WUMC about United Methodist efforts to help families caught up in the current border crisis.

We welcome all and are members of the Reconciling Ministries Network.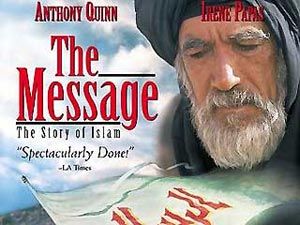 Study of Islam - Starting April 22
Retired Methodist Pastor Rev. Jim Austin will lead a Study of Islam for the Journeys Sunday School Class starting this Sunday April 22, 2018, in Building M room M130 at 10:15 am. All are welcome to attend. The class will start by watching the movie "The Message" which is a 1976 epic historical drama film chronicling the life and times of the Islamic prophet Muhammad with discussion time after each section. The film follows Muhammad starting with Islam's beginnings in Mecca in which the first Muslims are persecuted for their beliefs, the exodus to Medina, and ending with the Muslims' triumphant return to Mecca. The movie was produced with the approval of the major middle-eastern country's religious councils. This will be followed by a very condensed version of the study that Rev. Jim recently lead for the WUMC's United Methodist Men's group The Band of Brothers over a 9-month period. The final part of the study will be watching the film "The Sultan and the Saint" which recently aired on PBS that is about two men of faith, one an itinerant Christian preacher, Saint Francis of Assisi, the other the ruler of a Muslim Empire, the Sultan of Egypt. They bucked a century of war, distrust, and insidious propaganda in a search for mutual respect and common ground. The film also features comments by Islamic and Catholic scholars.