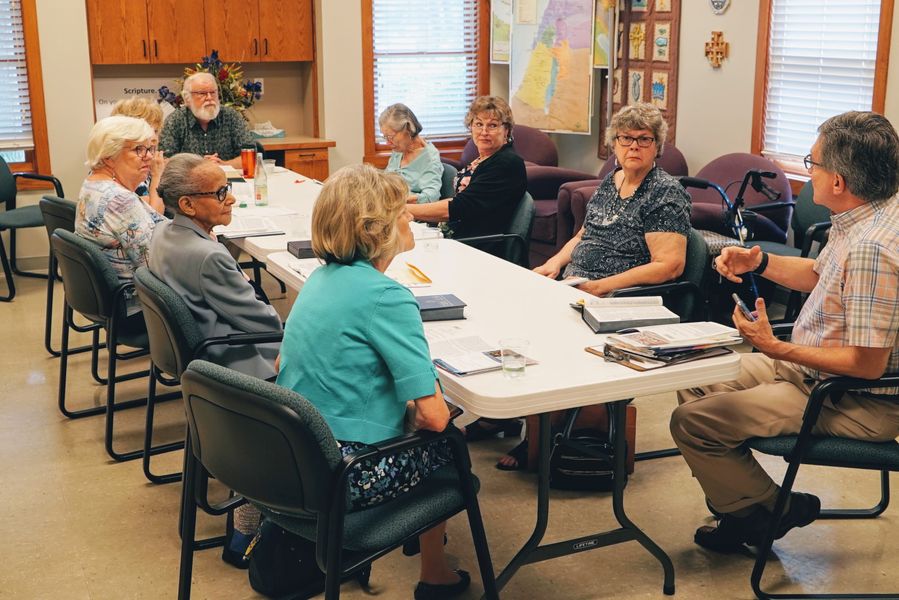 Preston Wyatt Bible Studies
Taylor Building downstairs Room 403
Has reading the Bible been on your to do list for too long? Would a small group discussion format help you engage and focus on the "greatest book ever written"? Consider joining older adults who enjoy fellowship and spirited discussion as we seek to understand the Bible and scripture in a modern context. The class is named in honor of Preston Wyatt, one of the founders of Westlake United Methodist Church in 1976. Lessons are based on the Methodist Adult Bible Studies Series. Regular and large print materials are provided. Drop in during the Sunday school hour. Come learn with us!
During the fall quarter we are sampling scripture from both Old and New Testament sections of the Bible including Genesis, Exodus, Proverbs, Psalms, John, Acts, and Romans. Bring your favorite Bible version and help the class achieve deeper understanding as we compare modern translations of ancient text. This is "hands-on" Bible study!