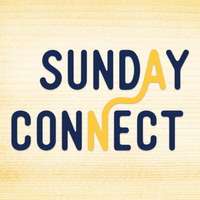 Sunday Connect
9th through 12th grade students meet weekly from 10:10-11:05 am in the youth room for weekly Sunday Connect.
We have a game and get to know each other each week before jumping into our lesson. For the 2019-2020 school year we are going through The Joy Project curriculum. We are one o f 6 churches given grants through Austin Presbyterian Seminary to try out a new curriculum that has been created by Yale Divinity school. Each month a student leads their peers in focusing on a theme and connecting that months theme to joy!
Tentative upcoming themes in The Joy Project include:
September - Hospitality and Belonging
October - Friendship
November - Gratitude
December - Idolatry and Social Media
January -Beauty
February - Kenosis & Confession
March - Sabbath
April - Anxiety
May - Reflect!
Parents/guardians of a student and interested in what is offered fro adults during this time? Click Here to see the different Sunday School options for adults including a "Parents of Tweens and Teens" class!