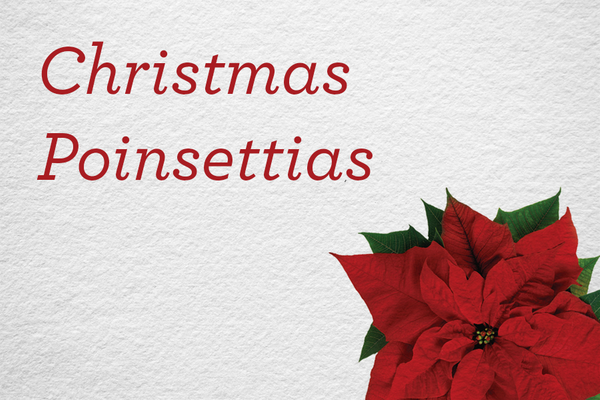 Christmas Poinsettia Dedications
During the Advent season we will have dozens of beautiful poinsettia plants to beautify the church. You have an opportunity to purchase one of these plants for $10 and take it home on Christmas Eve. Sign up on the sheet across the from the office or online and we will print all of the dedications in the Dec. 16th bulletin. The dedications can be made in honor or in memory of a loved one. Plants left after Christmas eve will be taken to unwillingly absent church members.
Click here to make your poinsettia dedication.
To pay for your poinsettia(s) you can leave a check with "poinsettia" in the offering plate or drop it by the office. You can also click here to pay online.