Upcoming Children's Ministry Events
August 14th – Backpack Blessing! We cannot wait to have everyone bring their backpacks to be blessed before the school year starts! Bring your backpacks, diaper bag, or lunch box or anything other bag you wish! with you to service on August 14th, have them blessed and we will have an awesome backpack tag to add to your backpack!
August 21st – Sunday School Kickoff Service Project. We are pumped to kick off Sunday School for the fall with a service project! We will help with a service project and have Ice Cream "Sundaes for Sunday School!" We are happy to answer any questions you have about our new Sunday School Curriculum. We will have an "Outer Space" theme for the month of September, with the kiddos learning about spending time with God. They'll be like "astronauts in training" as we build those good habits. We're even planning on linking each month's theme to Children First! services, so the whole church gets a preview of what we're learning. I hope you will all come - and bring some friends! 🙂
Join us August 21st as we fill toiletry backs for Mobile Loaves and Fishes to disperse. We are going to be filling 40 bags! We are asking for old t-shirts that are still decent looking, so we can make bags out of them instead of using plastic bags.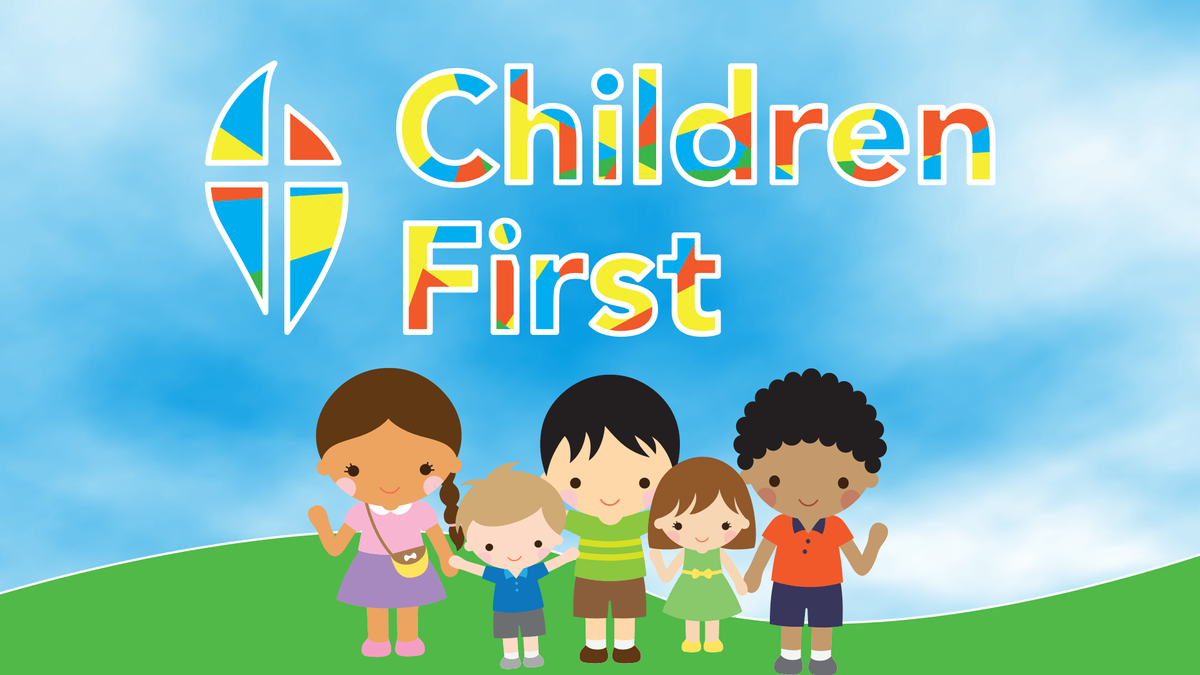 Join us In-Person or Online - Child led worship for the whole family - every first Sunday of the month at 9:00 am.
Children First is a highly interactive worship experience geared towards families with children. Children not only participate in worship but also help lead the congregation. There's lots of singing, dancing and learning important lessons about how much God loves everyone.
If you have any questions or would like to volunteer to help in the service please contact Kellie Brewer