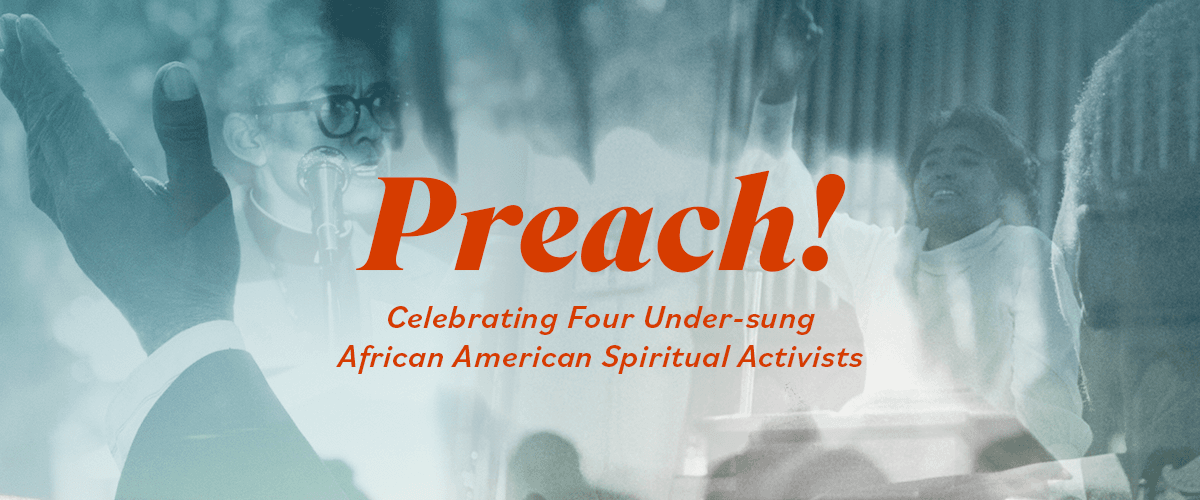 Preach! Celebrating Four Under-sung African American Spiritual Activists
During Black History Month, we will celebrate the lives of Maria Stewart, Howard Thurman, Prathia Hall and Pauli Murray in a worship series called Preach! These four under-sung Black preachers and spiritual activists all preached the gospel of Jesus Christ not only with their words but with their lives. As we explore how they left their mark on the religious and cultural landscape, we will be moved to even more deeply embrace God's beauty in all our siblings and preach the gospel with our own lived faith. Celebrate with us each Sunday in February at 9:00 or 11:15am, and be ready to be inspired by the series Preach!
Worship at Westlake UMC
Worship at Westlake UMC is a communal experience of the mystery and grace of God. Worship involves the whole person in praising, confessing, proclaiming, praying and responding to God's grace for us and our families and greater community. In worship we listen for the Word of God as found in scripture, prayer and sermon. In each worship service as well as throughout the entire flow of the Christian year we seek transformation through the power of the Holy Spirit. As a community of faith we encourage one another to be God's hands and feet by doing good works in the community and in supporting mission throughout the world. We endeavor to live out our mission statement "Following Christ: Transforming Lives" when we gather and even more when we scatter to be the church out in the world. Both of our dynamic worship services embody artful preaching, passionate congregational singing and meaningful prayer. We celebrate Holy Communion on the first Sunday of the month, and on special feast days.
Serving on Sunday Morning
There are lots of ways that you can serve on Sunday Mornings. If you would like to participate in any of the groups below send an email to Diana, our Director of Music and Worship. Training is provided for all service opportunities.
Greeters welcome people to worship and are a first point of contact for new guest.
Ushers help during the service with various such as the offering or helping people find seats.
Communion Stewards serve communion, this can be a meaningful family activity.
You can participate in one of our many musical ensembles.

Hosts of the new Welcome Center and provide information to our guests, as well as help register volunteers and others for church programs and ministries

On the Tech Team you can run PowerPoint Slides or run Sound.
Flower Ministry
One of the ways we show gratitude and beautify our worship space on Sunday is by providing fresh flowers in honor or memory of someone. We have the new 2018 Flower Calendar up on the bulletin board across from the office and now you can sign up online as well. Please sign up for a Sunday or two this year. Many times people provide flowers around anniversaries or birthdays of loved ones. Once you have signed up please put it on your calendar and have the flowers in the sanctuary by 8:45am on that Sunday. You can have Walton's Fancy and Staple deliver them by calling 512-542-3380. After the Sunday service you are welcome to take your flowers or leave them for the flower ministry angels who take the flowers to some of our unwillingly absent members or members in hospitals or recovering from illness. Helps us keep this beautiful ministry thriving!