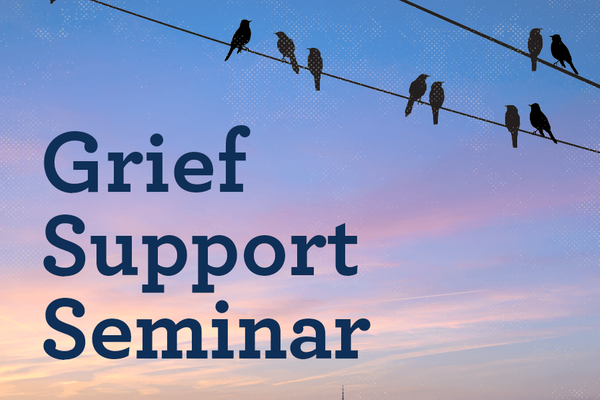 Grief Support Seminar
"When someone dies, you don't get over your grief by FORGETTING, you get through your grief by REMEMBERING." (Author unknown.)
We offer you, family members, neighbors, friends, a time of Hope and Healing, a Grief Support Seminar. This is a six-week seminar dealing with the issues surrounding loss. Maybe the loss of a loved one, of a life changing event that brought loss, or of other loss markers in our lives. During the sessions, we will explore various coping skills and ways to help one grow through this experience into a level of wholeness.
There will be 1 class session per week. In the WUMC church library. Tuesdays, 7:00-8:15 pm.
This seminar is workbook based, with a $10.00 charge for materials. It is open to church members, guests, and the greater Austin community. (Payable to WUMC, on Tuesday, or you may ask for scholarship of the workbook price, through Pastor Tracey.)
Sessions will start Tuesday, Feb. 4, 7:00 pm. You may attend one, some or all the sessions.
Session days: Feb. 4, Feb. 11, Feb. 18, Feb. 25, Mar. 3, Mar. 10.
To Register or ask questions: Mary Lou Batlan, 512-263-4177 mlbatlan@gmail.com