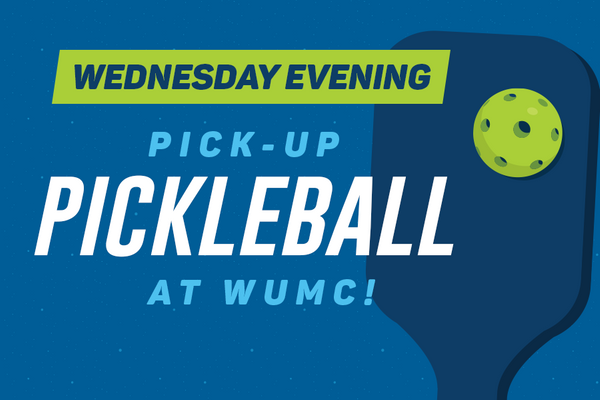 Wednesday Evening Pickleball
If you have seen our recently renovated gym you may have wondered, "What's up with all those extra lines on the floor?" Well, we're excited to invite you to come play Pickleball at WUMC on Wednesday evenings!
Pick-up sessions will begin Wednesday, June 22 from 6 - 8 PM. Reserve a time here.