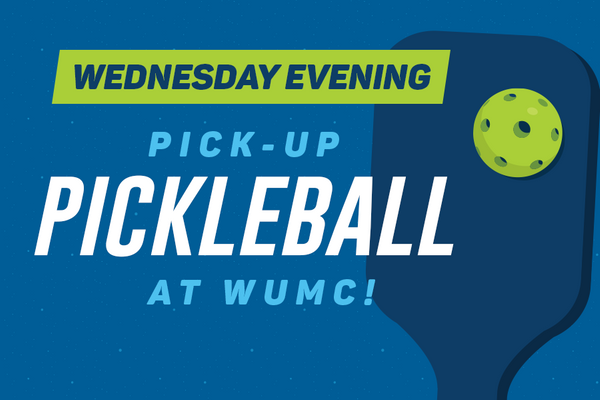 Wednesday Evening Pickleball
If you have seen our recently renovated gym you may have wondered, "What's up with all those extra lines on the floor?" Well, we're excited to invite you to come play Pickleball at WUMC on Wednesday evenings! What's that you say? You don't know the first thing about pickball? Even better! We have 2 free learning sessions taught by a professional instructor to get you started!
Instructional sessions are June 1 and June 8 at 7:00 PM. Please sign up for one of these free sessions here.
Pick-up sessions will begin Wednesday, June 22 from 6 - 8 PM. Reserve a time here.