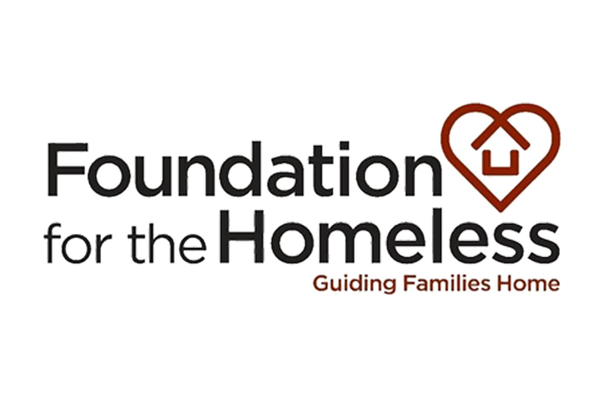 Foundation for the Homeless
Westlake United Methodist provides volunteers and financial support to FFH through two of our programs:
Family Promise / Interfaith Hospitality Network (IHN)
Feed My People (FMP) - homeless breakfast program
Feed My People
For a first Tuesday morning spot on our team,
The Feed My People Program is a collaboration of 11 religious congregations in the Austin community that provide the facilities, volunteers, and donations necessary to serve the guests. The Feed My People Program provides the following services to our guests at First United Methodist, Family Life Center at 1300 Lavaca Street.
Hot breakfast provided and served every Tuesday and Thursday morning
Westlake United Methodist Church sponsors the breakfasts on the first Tuesday of the month
Hygiene articles are provided
Clothing is provided when available
Hot showers provided at the Family Life Center on Tuesdays only
Haircuts and massages provided periodically when volunteers are available to provide these services
Eyeglass referrals are provided on a case-by-case basis
Direct assistance with Capital Metro bus tickets, birth certificates, and I.D. cards
Caring individuals to provide a listening ear and emotional support when requested
Interested in helping us? We are looking for volunteers to sign up for food prep and serving on the first Tuesday of the month. Show up just before 5 am, and you will be done before 7 am.
Click here to sign up for a volunteer opportunity.
Feed My People is a breakfast program administered by Foundation for the Homeless here in Austin. Want more information? Contact Peggy Davis at 512-327-1806 or George Meyer at 512-560-6806.
Interfaith Hospitality Network
Family Promise / Interfaith Hospitality Network (IHN) is a shelter program based on a national model that provides transitional shelter for families experiencing homelessness. Host churches, synagogues and support congregations work in collaboration to provide year round shelter, meals, and support to families as they work toward achieving goals of permanent housing and self-sufficiency.
Features of the Interfaith Hospitality Network:
Clean warm beds provided for eight families in a secure environment
Shelter provided by 28 Austin area host churches and synagogues and 19 support congregations
Families rotate to a different facility each week
Hot meals twice a day and sack lunches when needed
Laundry and shower facilities
One on one case management provided by professional staff
Transportation provided to job sites, job interviews, child care facilities and schools
Personal toiletry items such as shampoo, diapers, limited prescriptions, etc.
Caring volunteers provide encouraging support and assist whenever possible
Assistance with job searches and training if necessary
Provide mandatory Life Skills training for families
Shelter services are available to homeless families for up to 90 days
To help with logistics, meal preparation and hosting these guests, contact Terri and Morris Moore at morrism@aol.com
Could IHN used donated furniture?
While IHN cannot accept furniture donations directly there is a partner organization through Covenant Presbyterian Church called "Movin' and Groovin'". They started out helping IHN families with furniture when they were ready to exit IHN into safe, secure housing.. usually an apartment of their own. Now they have been able to expand to helping other orgs who have clients with similar needs.
The main contact is Paul Lowry, (paulmowry@att.net or (512) 795-9371).
View their website here: http://covenant.org/volunteer/in-austin/movin-and-groovin/
Below are some links to YouTube videos with more information about the program and with testimonials from some of our clients and FFH staff:
Here are some links to documents with even more info:
Foundation for the Homeless envisions Central Texas as a community where every person can have a home - a safe space where they can sleep, play, learn, work, and grow in the presence of loved ones. Foundation for the Homeless mobilizes faith-based and community resources to restore hope and aspiration through transformative opportunities that prevent or end homelessness and nuture a more caring, sustainable community.
Visit Foundation for the Homeless Online.