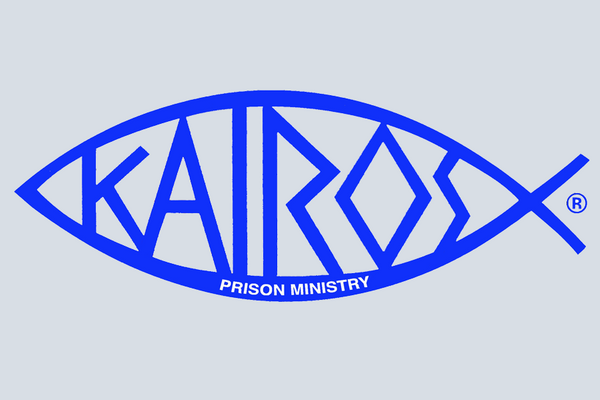 Kairos Prison Ministry
The mission of the Kairos Prison Ministry is to bring Christ's love and forgiveness to all incarcerated individuals, their families and those who work with them, and to assist in the transition of becoming a productive citizen.
Be a Ministry Financial Booster.
All Kairos activities are funded by donations. If you would like to support this ministry by your donation, make your check payable (any amount is appreciated!) to Kairos Prison Ministry International and send it to the Kairos international office.
Be a team member.
Kairos volunteers come from all walks and strata of life. They all share a desire to follow Christ's admonition of Matthew 25:36, "I was in prison and you visited me." If you feel God's call to minister to the incarcerated as a part of a Kairos team, contact our representative, Johan Carl, to ask how you can become a member of a Kairos team.
Be a Prayer Partner.
All Kairos activities are covered with prayer. You can be a part of that prayer effort. Contact us!
Be a Support Volunteer.
Each Kairos retreat weekend has opportunities for outside support, such as baking cookies, writing letters of support, or preparing meals.